Startups that address the real issues of the people are the ones stick around and Medishala has diagnosed the root cause precisely. This bunch of determined young people have come together, invested amounts of time and energy to welcome the best doctors of Bihar on one platform. Medishala is your online answer for searching the best medical specialists in Patna and book an appointment online.
With plenty of Surgeons, General Physicians and doctors across all the departments, you are only a click away from the top specialists in Patna. The group is moving in the direction of providing a superior health-care administration for patients. Medishala offers you a chance to discover top specialists by comparing them on factors such as fees, qualifications and ratings from other patients.
This is seen in direct relation with the broader trends seen in the state. With increased attention on the health-care with each passing budget, Bihar is nurturing such essential startups. This startup is on the right track with the world going through a contagious pandemic, contact-less services are the way forward.

Medishala is constantly developing its services on the contact-less model:
Starting with services of online appointments, like every other business they were hit by the pandemic. Lockdown and Social Distancing restrictions dried up physical consultations. But unlike most other businesses they didn't accept the defeat and reiterated their idea to venture into remote consultation. This can be seen from their efficient User Interface to the Chat feature on their app which gives you an easy way to consult with your Doctors without visiting them personally.
Launch of Medishala chat service: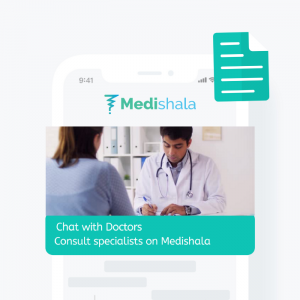 Gone are the days when patients needed to stand in long lines, at times in scorching heat of the Patna to visit their doctor. Medishala helps the patients to schedule their appointments around their routines and makes sure that doctors are available at the time when they are needed. On the other side of the spectrum, it also helps Doctors to space out their appointments to manage patients and avoid overcrowding their clinics, hospitals, or nursing homes in times like these.
The Honourable Prime Minister recently gave the motto, "Be Vocal about Local". These youth are giving all of Bihar something to be vocal about.
---
---
About Author:
This is a guest post written by Abhinav Kumar, VP (Product Marketing at Paytm). Abhinav is currently based in Germany and is better known as "Trivago guy". Abhinav can be reached on his Twitter @singhabhinav